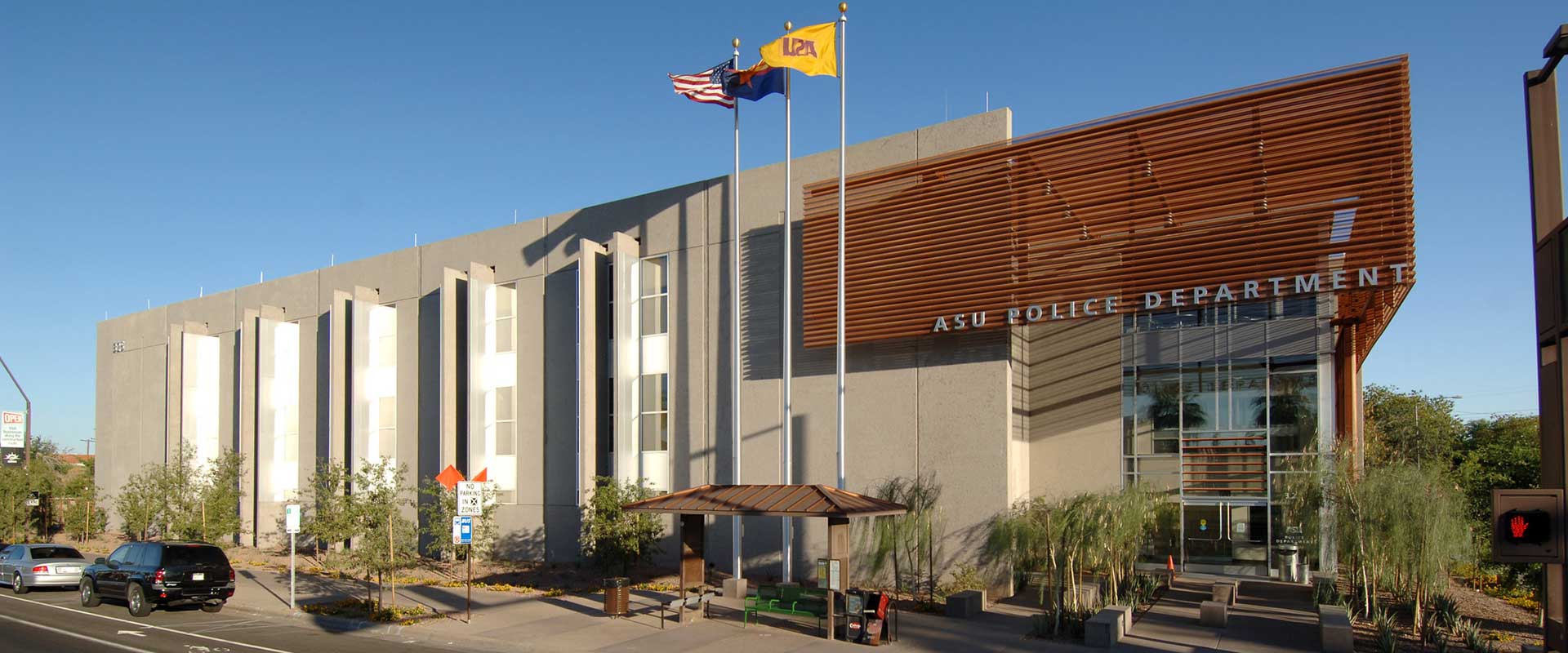 ASU Police Department
The ASU Police Department building is home to an full-service, 24-hour police department that provides police services for the Tempe campus. ASU police officers are state certified and have the same powers as any police officer in the State of Arizona.
The police department is responsible for and has agency jurisdiction for law enforcement matters occurring on property that is under the control of the Arizona Board of Regents and on the Tempe campus of ASU.