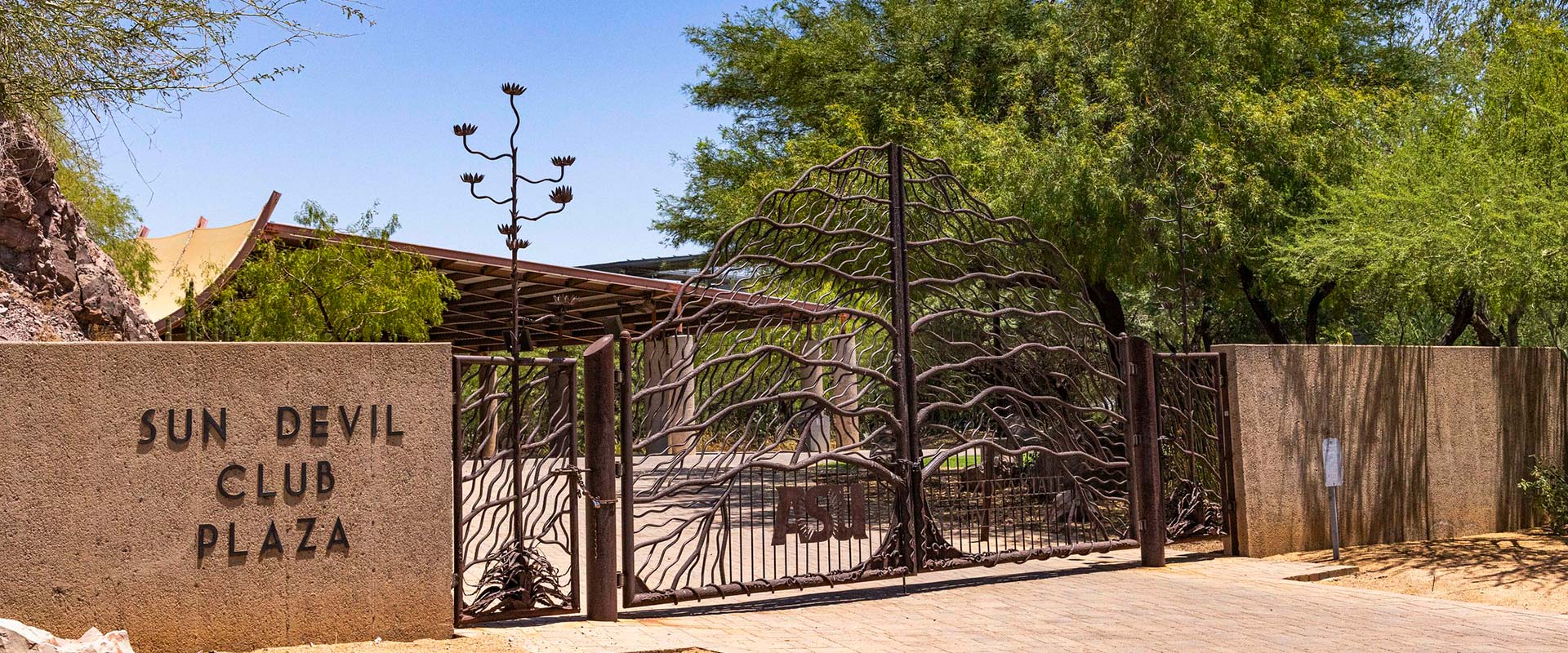 Desert Arboretum Park
Tucked into the side of Tempe Butte is the Desert Arboretum Park, a 2.5-acre botanical park that also serves as a special event, conference and dining area. Water trickles down the butte and passes through four ponds, which are used for experiments by ASU biology and environmental research programs. Native plants representing the Sonoran, Mojave and Chihuahua desert regions of Arizona are featured prominently. Benches, seating areas and an amphitheater in the Sun Devil Club Plaza invite guests to stop and enjoy the wildlife and desert flora.
Fabricated from recycled steel piping, the botanic-themed gate "Urban Forestry" welcomes visitors and was donated to ASU by sculptors Joe Tyler and Scott Cisson. The Desert Arboretum Park is located north of Wells Fargo Arena.