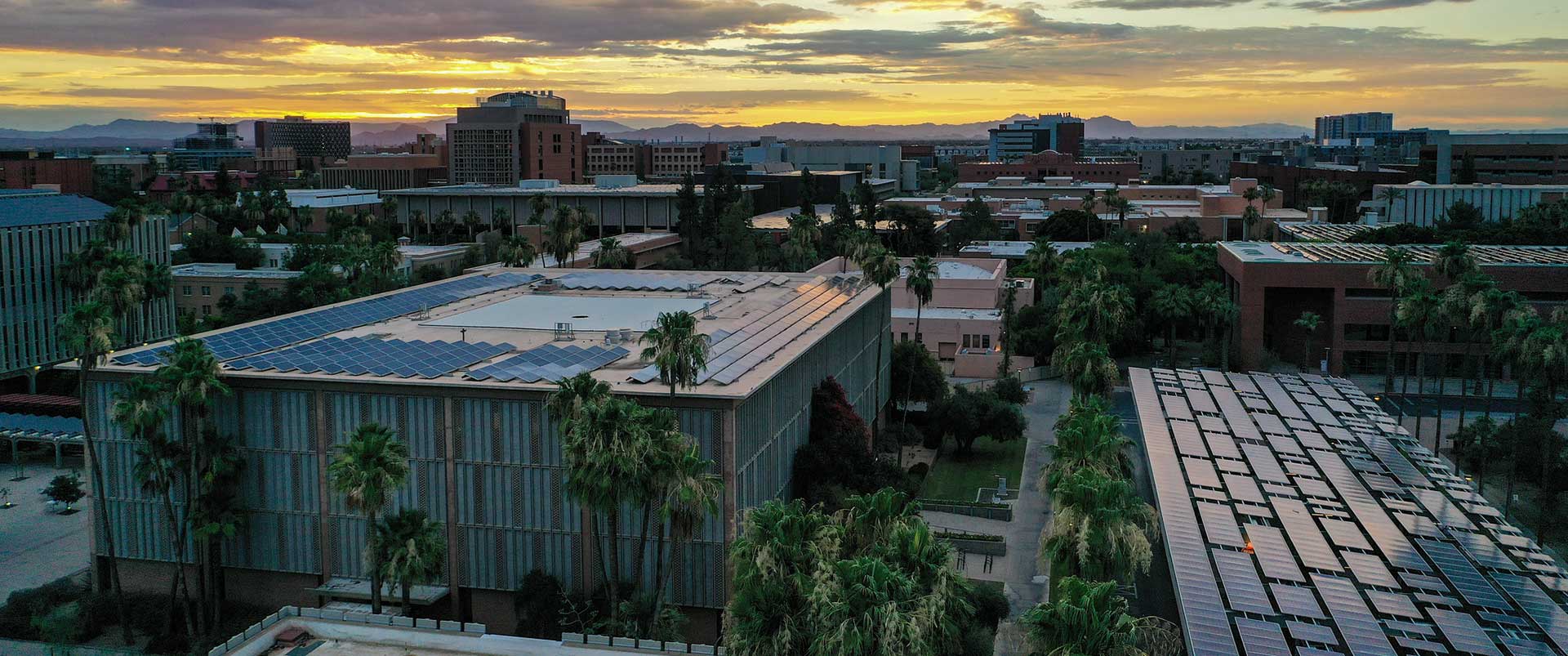 Interdisciplinary A and B
The Graduate Education office, is housed in Interdisciplinary B and includes Curriculum Development and Program Management, International Initiatives, Graduate Student Programs and Assessment, Diversity Initiatives, Graduate Academic Initiatives, and other Administrative Services and Financial Awards.
The Hispanic Research Center, located on the 2nd floor of Interdisciplinary A, performs basic and applied research on a broad range of topics related to Hispanic populations. The HRC also exhibits a wide variety of art pieces created by Hispanic artists.
The Lunar Reconnaissance Orbiter Camera Science Operations Center is housed on the first floor of Interdisciplinary A. The center displays highly-detailed images of the moon taken by the cameras currently onboard the Lunar Reconnaissance Orbiter and a Apollo 15 moon rock.
Other university units occupying Interdisciplinary A and B include Academic Senate, University Staff Council, Pan American Initiatives, Research Publications, the School of Transborder Studies and University Initiatives.
Office of Clinical Partnerships
The Office of Clinical Partnerships serves as a link between Arizona State University to various industrial and clinical partners in the community. It was created to help ASU researchers strengthen and expand connections to biomedical institutions in Arizona.