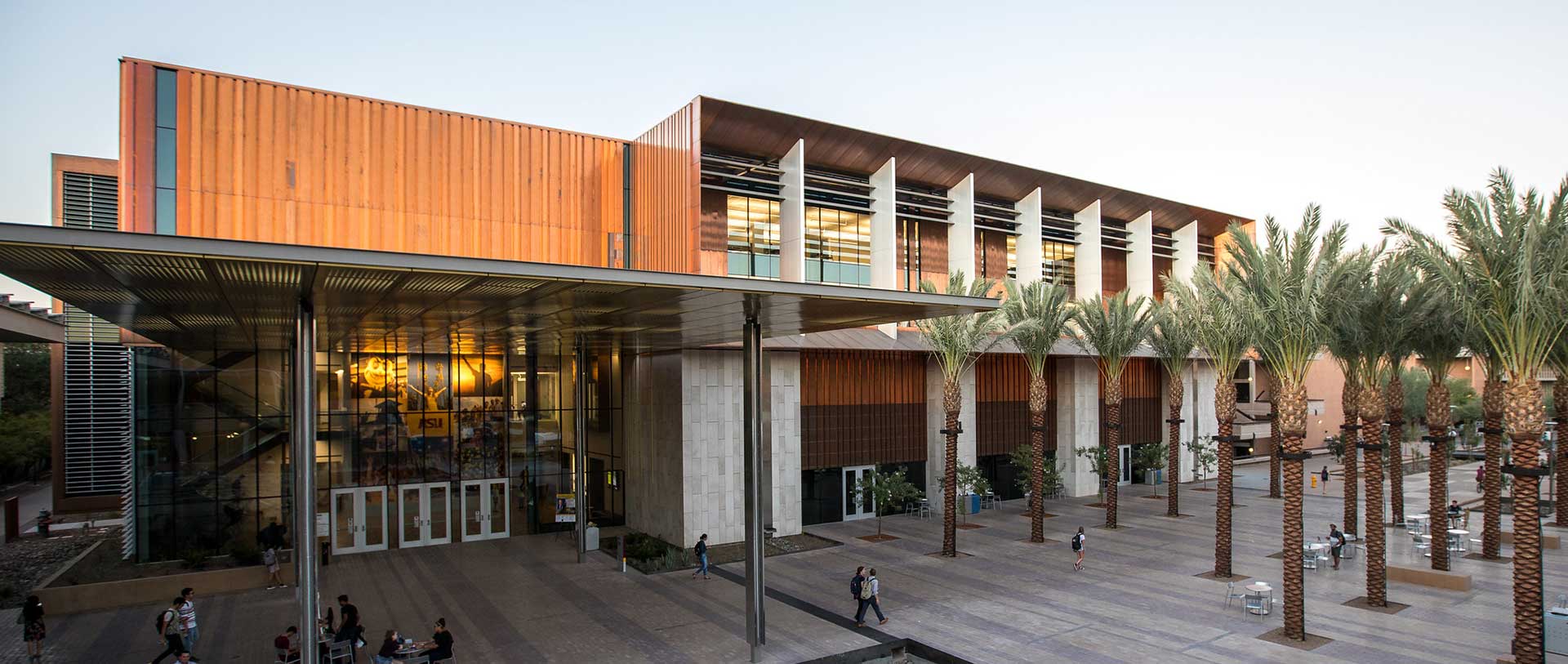 Student Pavilion
Explore the Student Pavillion
Located in the center of student life at ASU's Tempe campus, the Student Pavilion is a multi-use event space for guest lectures, concerts, comedic performances and student productions. The focal point of the pavilion is a multi-use event space with seating for up to 1,200. The event space can also be transformed into three smaller event or meeting rooms.
The Student Pavilion is home to Undergraduate Student Government, cultural coalitions, the Programs and Activities Board, interactive academic classrooms and University Academic Success Programs.
The building is designed as a net zero energy building, with the goal of producing as much energy as it uses on an annual basis to complement the larger university goal of climate net neutrality and sustainable building systems.
General building hours:
7 a.m. – 10:30 p.m. Monday through Friday and 11 a.m. – 6 p.m. on Saturday and Sunday unless there is a scheduled event.